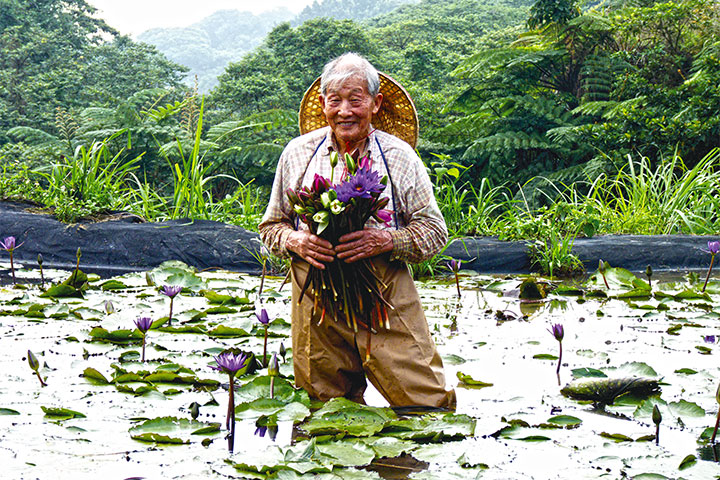 A pioneer in green conservation, Uncle Stone's story helped inspired many people to understand the importance of conservation.
Twenty years ago, in order to promote animal conservation and protect the Taipei Red Frog, Farmer Uncle Stone switched from using pesticide to adopting friendly farming within three years with the support from Tze Xin Foundation and Taipei City zoo. As a result, the organic lotuses that were grown were sold at Li Zen Store. At the time, the slogan "buy organic lotus, save the Taipei Red Frog" became a story supporting conservation. It also became Asia's example of conservation in the Conservation Strategy for World Zoos and Aquariums.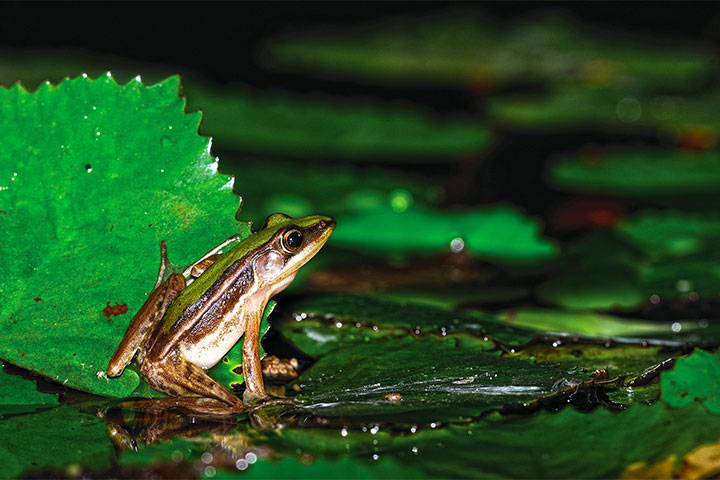 The rare Taipei Red frog requires a fresh water environment in which to live.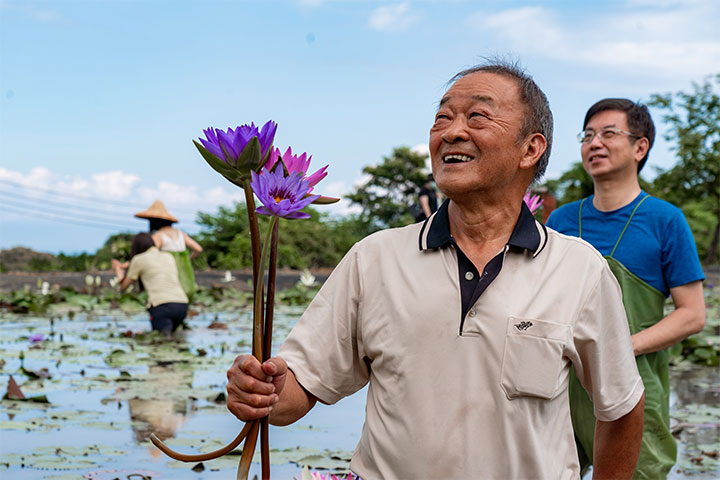 Uncle Stone's eldest Son Yang Yan Sheng inherited his father's legacy and took up the arduous task of restoring the lotus fields
In 2021, at the age of 93, Uncle Stone's lotus field reached a historical milestone. His eldest sone, Yang Yan Sheng, inherited his father's legacy and with the support of the bureau of forestry and Tse Xin team, enabled the Taipei Red Frog a chance to return to the Lotus fields. On Aug. 3, 2022, Tze Xin Foundation, together with the bureau of forestry, jointly organized an " Uncle Stone Lotus Field Regeneration Press Conference and Lotus Picking Activity." His old comrades and Uncle Stone's son, dressed in frog costume, together shared in picking this year's new lotus, and also remembered the difficulties in working in the mud.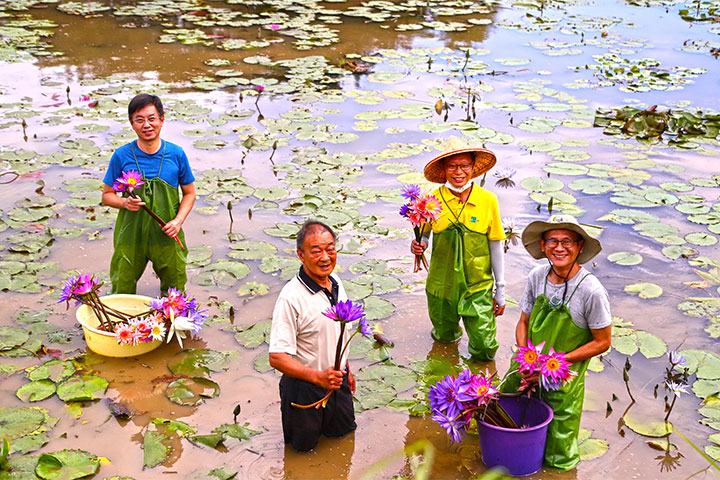 Su Mao Rong, chief executive of Tze Xin Foundation said, "After the older farming friends withered away, the next generation don't necessarily want to return. The ideals of organic farming which was so difficult to maintain would be lost. For many years, this was also Tse Xin's deepest worry when pushing for organic farming years. Here today, we see hope in it being passed to the next generation,"
Lin Hua Qing, chief of the Forestry Bureau said, "At the time, we were only concern with the Red Frog, Tse Xin Foundation used the "mind" to accompany Uncle Stone ; to let him understand that conservation is not just about being concern with the animals. It also must be concern with people's livelihood so people's willingness to buy and their support is also critical.
Uncle Stone's son said, "In the past, I seldom took part in Lotus field work. Ever since Tse Xin Foundation and the Forestry Bureau's involvement, I kept thinking how to rebuild the terrace landscape and the lotus fields and not let father do the difficult task alone. Also Tse Xin often bring a lot of volunteers to help and made them feel they were not alone. I feel very happy about it. "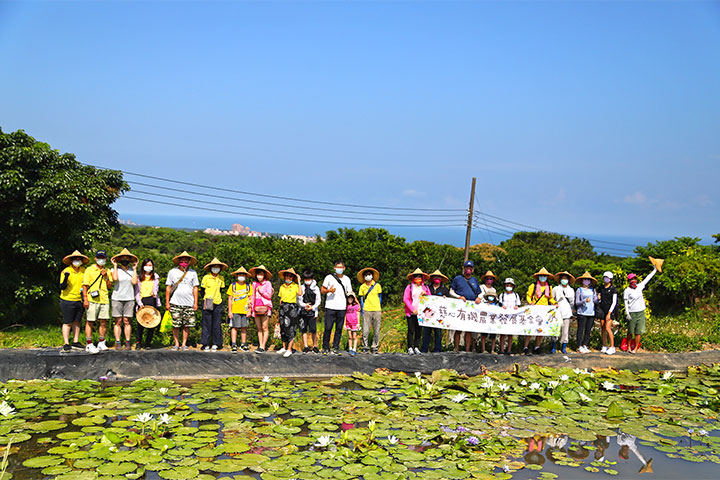 We look forward to Taiwan's organic friendly farming to be like Uncle Stone's Lotus field and be passed down through the generation. And with everyone's support, it will enable people and all forms of life to share this land and co-exist and prosper together. Eternally happy!