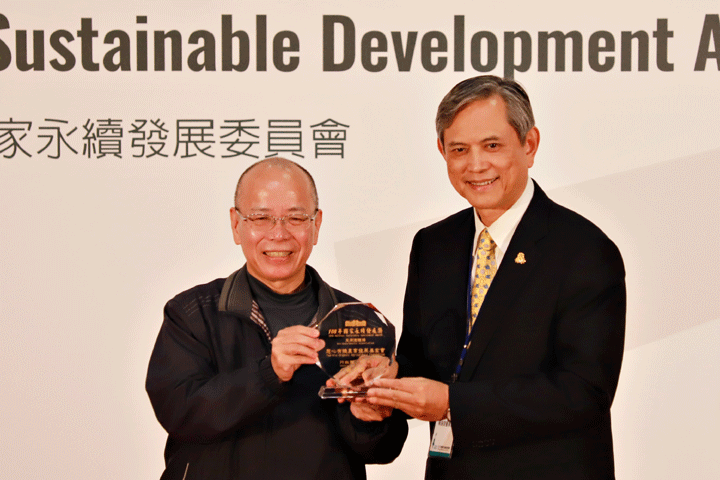 TOAF received National Sustainable Development award, award given by CEO of NSDC, Chang Jin-sun (L), Chairman of TOAF, Lai Shi-Yuan
In order to encourage sustainability in general public, in 2019 the National Sustainable Development Committee (NSDC), Executive Yuan awarded the National Sustainable Development selections. The awards were made on Nov. 25, TOAF was one of the 3 winners in the NGO category.
The CEO of NSDC, Chang Jin-sun praised the excellent works in the various fields, he felt that these potentials are beyond imagination. He hoped that the perpetual consciousness is evoked through such award, to bring attention of all people to issues of sustainability, and for the entire society to move towards sustainability.
In the past 20 years, TOAF had devoted in the areas of friendly, organic farming to regain the vitality of earth, and gradually undertook special government assignments to coordinate with national policy. These related projects were repeatedly affirmed by International Federal of Organic Agriculture Movement, and International Partnership for the Satoyama Initiative. TOAF also expanded its working areas into ecology conservation, tree plantings, plastic waste reduction and vegetarian.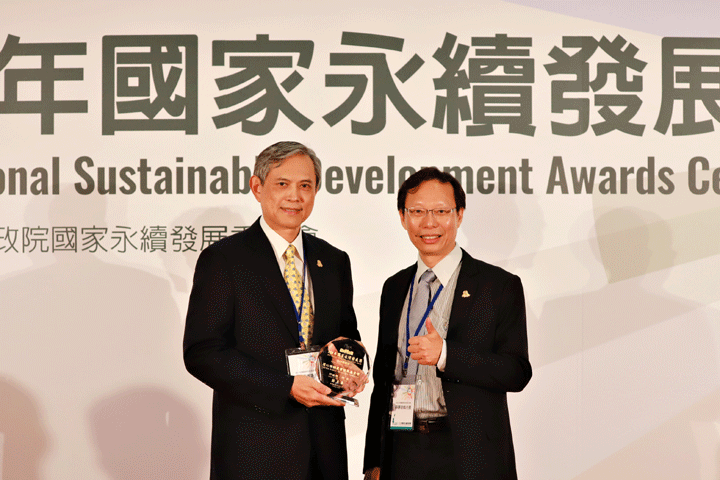 Chairman of TOAF, Lai Shi-Yuan and Su Moo-rong, CEO(R) attended the ceremony.
Mr. Lai Shi-yuan, The Chairman of TOAF indicated that having received such honor, we have our founder, Venerable Shi Ji Chang, to thank for. He led us with the right guidance, to use our hearts of compassion to care health and to love the world, with such compassion toward all sentient beings, to develop our business, all these meaningful things. During the process, thanks to our staff, the volunteers and people with conscience in the society, together we achieve such result.
The undisclosed works that TOAF had done received affirmation from the Executive Yuan by the award, it will continue to work hard toward the goal of sustainability.